"Change your clocks, Change your batteries"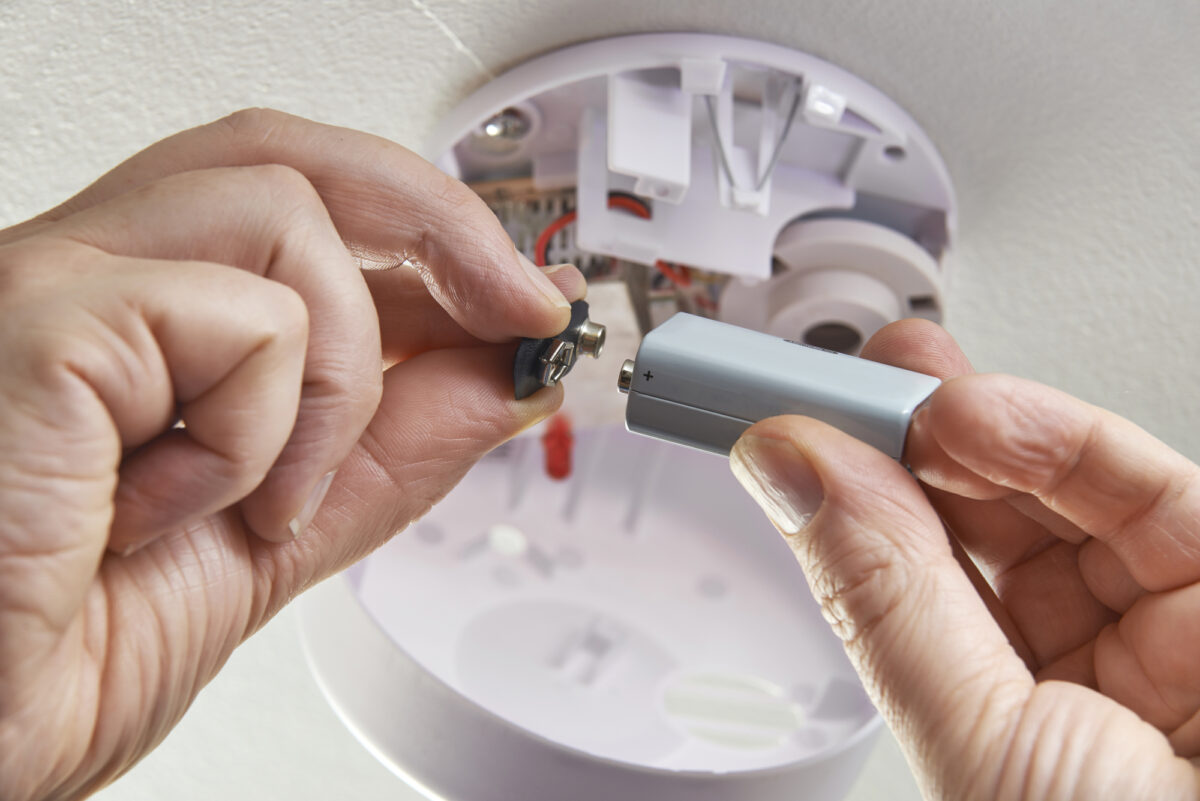 Jade Alarm Co takes being part of the life safety business very seriously and we pride ourselves on the level of commitment / service we provide our customers. We also want to make sure we are providing YOU with valuable information to help you stay safe. With Daylight Savings quickly approaching, we wanted to share some helpful information about home fire detection and the importance of testing/changing the batteries in your smoke detectors.
According to The National Fire Protection Association's (NFPA) website, fire departments across the United States responded to a fire on average every 23 seconds in 2020. A home fire was reported every 89 seconds, a home fire death occurred every three hours and 24 minutes, and a home fire injury occurred every 46 minutes.
The NFPA recommends using Day Light Savings time (spring and fall) as a standard rule of thumb on when to change the batteries in your smoke detectors and test them to make sure they are properly functioning. This is how they came up with the "Change your clocks, Change your batteries" slogan.
The following is information from NFPA's website to help make sure all smoke alarms have working batteries, accounting for the multiple types of smoke alarms on the market and their varying battery requirements:
Smoke alarms with non-replaceable 10-year batteries are designed to remain effective for up to 10 years. If the alarm chirps, warning that the battery is low, replace the entire smoke alarm right away.
Smoke alarms with any other type of battery need a new battery at least once a year. If that alarm chirps, warning the battery is low, replace the battery right away.
When replacing a battery, follow manufacturer's list of batteries on the back of the alarm or manufacturer's instructions. Manufacturer's instructions are specific to the batteries (brand and model) that must be used. The smoke alarm may not work properly if a different kind of battery is used.
Did you know that Jade Alarm can install and monitor smoke/heat/CO detection devices in your home?
Smoke detectors installed at the time your home was built are meant to alert you when you are home and help you safely get out. What about when you are away and your pets/children are home alone or no one is home? The detector will sound, but no one will notify the fire department until a neighbor or passerby sees smoke/flames and by that time, the home is often a total loss and/or there has been loss of life.
In a fire emergency, EVERY SECOND counts and whether you are home or away, the sooner the Fire Department is notified, the better chance of saving lives and property. If you are home when a fire occurs, your primary goal is to get everyone to safety, which delays notifying the Fire Department…even if just a few minutes. If you are away, you have to depend on someone else notifying the Fire Department once they observe signs of a fire. If that is the case, why not have it be professionally trained dispatchers, ready to act the second they receive a signal from your alarm panel (within 3 seconds)?
Contact us today at (816) 333-5233 and ask to speak with one of our knowledgeable safety & security consultants about how Jade can help you protect you, your loved ones, and your home in a fire emergency.